Machine Learning for sensor data
This course will teach best practices on deploying ML models, model management, data versioning and useful frameworks to use.
General concepts 
Sampling theorem
Time windows and aggregation
Data splitting for time series data
Common data quality problems and how to solve them
Aligning flow by using dynamic time warping
Digital Twins 
Pre-processing sensor data time series 
Interpolation
Noise reduction 
Outlier detection
Dimensionality reduction
Dealing with mixed sample frequencies 
Feature calculation 
Why?
Autocorrelation
Fourier transformations
Peak detection
ARIMA models
Forecasting  (on demand)
Arima models
Exponential smoothing models
Anomaly detection based on forecasting 
Predictive maintenance (on demand)
Predictive maintenance and survival function estimation 
Kaplan Meier estimators
Cox Proportional Hazard model
Aalen Additive Hazard model
Time series similarity kernel regression 
Deep Learning for sensor data (on demand)
Recurrent architectures
Convolutional architectures
Anomaly detection based on auto-encoders
Reinforcement learning for optimal control
Differential evolution
Surrogate/Bayesian optimization 
Case studies and exercises will take place per chapter.
The course outline will be tailored to the participant's wishes and needs.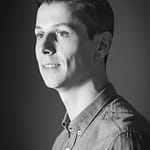 Jeroen Boeye, PhD
Head of Sensor Data
Vladimir Dzyuba, PhD
Senior ML Engineer
Included in course package
The Natural Language Processing course was a perfect balance between a summary view of the NLP journey with its modelling approaches over time and some technical details, plus a practical business view on real-world applications.
Senior Data Scientist at Stepstone
Register now - limited seats
Machine Learning for Sensor Data
8-10/09/2020

We will confirm your registration by e-mail